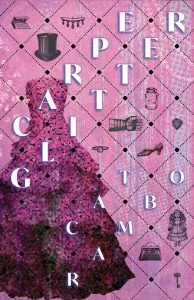 Carpe Glitter by Cat Rambo (Meerkat Press, 2019) is a clever novelette about family secrets, magic, and antiquated war machines. A very quick read, this novelette blends a very real story of dealing with the estate of a recently deceased family member with the surreal.
The main character, Persephone, has inherited the estate of her hoarder grandmother who was a stage magician. As she sorts through the detritus of a long life, in amongst the moldering keepsakes, she finds several things that seem more magical in a real sense, not in the stage magic sense. Putting these pieces together reveals some of her family's secrets, helping her understand the relationships between her grandmother, her mother, and herself.
My only wish for this novelette was for it to be longer, so that more time could have been spent on teasing out the ramifications of Persephone's discoveries and her motivations at the book's conclusion. Despite this, it was still a fun and quick read!
The publisher provided us with a free copy of this book in exchange for review consideration.
Follow us online: