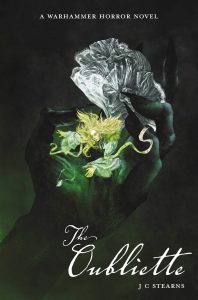 Our alumni have been quite busy, so here's a few more things they've been up to!
Patrick Hurley's story, "A Tricky Leak," was published at The Arcanist.
Deborah L. Davitt's story, "Carols on Callisto," was podcast at Escape Pod.
J. C. Stearns has a Warhammer 40K Horror novel coming out in February 2020, and he's been interviewed about that novel and his other writing at Rapid Fire.
Follow us online: