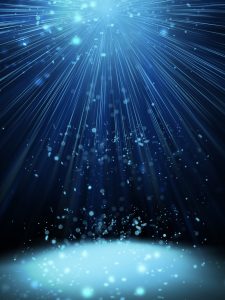 Today, we're talking with Patrick Hurley, who is one of the authors included in Battling in All Her Finery!
DV: Tell us a bit about yourself!
Patrick Hurley: I grew up in the Midwest and got my start in publishing when I interned for the Great Books Foundation in Chicago during my senior year in college. I first started selling poems and stories in 2007 but didn't get my first pro sale until after I moved out to Seattle in 2013. Since then, I've been editing, working in publishing, and writing fiction when I can squeeze in an hour or two during the day. I just made my fourth SFWA-qualifying sale last summer!
DV: What inspired you to write "Pop Magic" for Battling in All Her Finery?
PH: "Pop Magic" came from noticing that my college friends–this can apply to any group of friends, really–had our own language of quotes and inside jokes. If one said even a few words from a favorite movie line the rest of us would start laughing. Mostly, our quotes were from The Big Lebowski or Star Wars, but my writer brain asked the question: if those words have power, then couldn't a magician use them? The easy way forward would have been to write a protagonist that was just a stand-in for myself, so I tried to write someone a bit different from me in terms of gender and background. That's where Amina came from.
DV: Your story draws heavily from pop culture. Do any of your personal favorites get worked into this piece?
PH: I actually cut several quote spells from the story! (Might as well save them for a sequel, right?) My two favorite bits are Amina's Back to the Future spell that gets the car flying and when she uses Westley's lines from The Princess Bride to bluff Ambrose. The Princess Bride is so easily quotable and President Reagan actually quoted "Where we're going we don't need roads" during in a speech in the 80s.
DV: You've had a large number of other stories published. If readers enjoy "Pop Magic," which of your other stories would you recommend for further reading?
PH: I've got stories in Galaxy's Edge and Cosmic Roots & Eldritch Shores, but those are behind paywalls. My fantasy story "The Farmgirl and the Kitsune" can be read on Abyss & Apex, or you can listen to my science-fiction short "Luna Springs" on the Drabblecast.
DV: What's on the horizon for you?
PH: Along with the fantastic Battling In All Her Finery anthology, I have a story coming out in Hy Bender's anthology Ghosts on Drugs that I'm excited about. I'm shopping my first book Granters around with agents and have had a few bites–including two rewrite requests! And I'm thinking about turning "Pop Magic" into a whole book. My Taos Toolbox class actually did a plot-breaking exercise with it, and I'm excited to see where it goes.
Thanks, Patrick!
Follow us online: