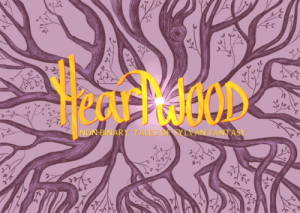 One of the current projects on Kickstarter we're digging is Heartwood, an anthology of fantasy comics by non-binary creators. Everything about this comic anthology looks gorgeous thus far, and we're sure it's only going to get more amazing as it moves into the final stages of production!
We've backed a few of these comic anthologies in the past, and find them to be a great way to find a bunch of new favorite artists and writers, much like short story anthologies do for writers!
The Kickstarter runs until August 31st, so you've still got plenty of time to pledge your support. There are some limited edition tiers, though, so we'd recommend checking it out sooner rather than later!
Follow us online: