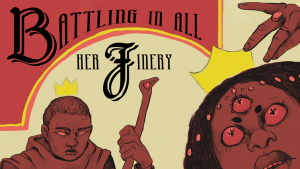 If you're thinking about sending in a story for the Battling in All Her Finery anthology, this is a friendly reminder that you have until 11:59 p.m. Pacific time on April 30, 2018, to get your story in. That's 19 days from now!
For more information and the submissions portal link, look here!
And if that doesn't answer your burning questions, just ask!
Follow us online: