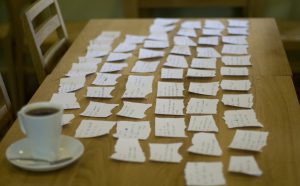 Several of our MSJ alum have had stories reprinted, newly published, or coming soon!
Both Maureen Bowden and Judith Field have stories reprinted in the Fabula Argentea 5th Anniversary Anthology.
Laura Arciniega, who has a quarterly-exclusive story in Mad Scientist Journal: Winter 2018, recently had her first published piece in issue 3 of Burnt Pine Magazine. You can read her story, "Prostrate Lay the Water Bears," there!
Liam Hogan and Darren Ridgely have stories set to appear in Gothic Fantasy's Endless Apocalypse anthology.
Calvin Demmer and Gwendolyn Kiste have stories in the Hardened Hearts anthology.
Evan Dicken's story, "How I Killed Your Mother," has been podcast at StarShipSofa.
Follow us online: