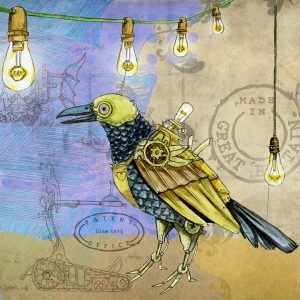 If you plan to attend Steamposium in Seattle October 27-29, you may want to check out their Mad Science Fair! If you're a maker, there's still time to enter the science fair, too!
We at Mad Scientist Journal just found out about this local mad science event, but we're already making our plans to report on the projects that will be exhibited there. Co-editor Dawn Vogel will be visiting the Mad Science Fair at some point during the weekend of Steamposium. If you're one of the mad scientists who will have a piece on exhibit there, leave us a comment, and she'll be sure to check out your project!
We can't wait to see what our local mad scientists have cooked up!
Follow us online: