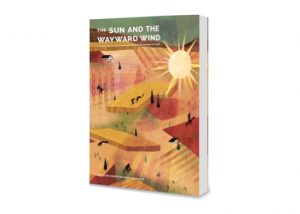 As part of our ongoing commitment to supporting diverse creators and projects, today, we're featuring a comic project currently on Kickstarter.
The Sun and the Wayward Wind is an anthology of comics by a huge group of creators telling historical and contemporary tales from all parts of North America, from the Arctic Circle to Oaxaca, Mexico. It's put together by Dandelion Wine Collective, which is dedicated to spotlighting marginalized voices. And while we're not sure if there will be tales of mad science included, we love myths and legends too!
If this sounds like your kind of comic, or the sort of project you'd like to support, you can check it out here. The campaign runs until September 14, 2017, so get over there as soon as you can!
Follow us online: