We have all the contracts back from the authors, so we feel comfortable sharing this list of stories that will be in the anthology. We received 242 submissions., ore than double our previous record amount.
There were many good stories, more than we could possibly accept. The final selection process was agonizing. Of those 242 submissions, we have selected 22 stories. 9%.
These are listed in alphabetical order by author and does not reflect the order they will appear in the book.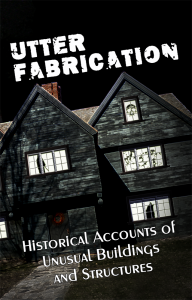 "The Girl Who Gives Me Sunsets" by Ali Abbas
"Oshima" by Nyri Bakkalian
"Memories of Farrowlee Beach" by S. E. Casey
"Outlier" by Julian Dexter
"Every House, A Home" by Evan Dicken
"The More Things Change" by Carolyn Drake
"The Orpheus Well" by Dorian Graves
"Kingston Asylum" by Diana Hauer
"The Safe House" by Georgie Hinojosa
"The High Cost of Answers" by Michael M. Jones
"A Pocket Guide for Mistress Horne's Home for Weary Travelers" by Gwendolyn Kiste
"Thump House" by M. Lopes da Silva
"Stand Not Between a Cat and His Prey" by Christine Lucas
"Hum" by Audrey Mack
"Caution" by Lyndsie Manusos
"Can't Be Locked Down" by Alanna McFall
"Кориолан (Koriolan)" by Alexander Nachaj
"Remnants" by Timothy Nakayama
"The Language of the Mud" by Betty Rocksteady
"Heart of the City" by Ian M. Smith
"Visitor's Guide to the Waterfalls of Froskur National Park" by Kathryn Yelinek
"Sector 5" by E. R. Zhang
For some of our authors, this will be the first time they've had a story published! We love it when we get to introduce the world to new authors!
Follow us online: