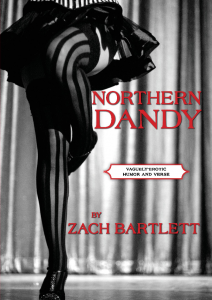 Mad Scientist Journal contributor Zach Bartlett has put out a collection of his short humor titled Northern Dandy. If you're in New Orleans, you can buy a copy from Maple Street Book Shop or anywhere Zach happens to be performing. Everyone else can pick up a copy through IndieBound, Barnes & Noble, or Amazon.
Is it good? Here's what others have said:
"Wit, humor, a compassionate mature view of sexuality and masculinity."
-Geoff Munsterman, poet, editor & bookbinder of Next Left Press.
"Please keep making passion filled nerdy work."
-Kataalyst Alcindor, nationally-renowned slam poet.
Follow us online: