We're still hoping to hit our first stretch goal, so here's another look at another possible illustrator!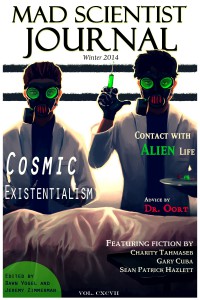 We first met Amanda Jones at Geek Girl Con doing amazing cosplay as Carlos from Welcome to Night Vale. (Beautiful, perfect Carlos.) As an added bonus, we soon learned that she's an amazing artist and is the co-creator of the webcomic The Kinsey House!
You can see more of her art on her blog!
If we hit our first stretch goal of $3500, Amanda will be one of the six artists we will have provide illustrations. And, as mentioned before, backers at $30 or higher will receive a set of post cards with the illustrations in them as well. Help spread the word and allow us to reach this goal!
Follow us online: