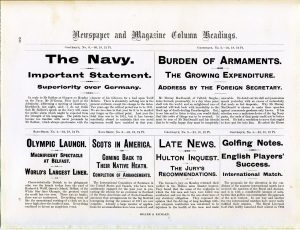 Today, we're thanking our regular columnists. If you've only experienced Mad Scientist Journal on our website, you may not be familiar with these regular columns, which only appear in the quarterly magazines. But they've been strong supporters and contributors to our endeavor all along!
We've run the advice column for mad scientists almost for as long as the magazine has been in existence. Our columnists for that were Sean Frost (writing as Dr. Oort) and Torrey Podmajersky (writing as Dr. Synthia). We crowd-sourced the questions for the advice column, so we got all sorts of fun questions for the columnists to answer.
For a while, we also had Kate Elizabeth writing "horrorscopes" for the quarterly. She moved on to focus on other writing projects, but we always loved to see the fun takes she had on traditional horoscopes when applied to mad scientists and the world of the supernatural.
When we retired the horrorscopes column, we brought on a gossip column, written by Lucinda Gunnin (writing as C. Zytal). She created a delightful character that could comment on real world and fictional events, themed appropriately for every season.
Thank you to all of our regular columnists, and also those who wrote questions for the advice columns and inspired some of C. Zytal's gossip!
Follow us online: