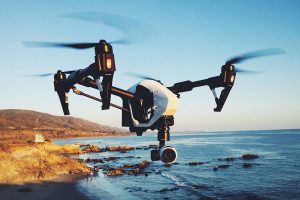 Western Nebraska and Eastern Colorado have been beset by large drones that fly at night. And no one seems to know where they've come from.
The drones, with wingspans of up to 6 feet, were first spotted around Christmas. They fly in formation, and attempts to find out where the drones go when they finish their flight have thus far been unsuccessful. The Federal Aviation Administration (FAA) has gotten involved to help local law enforcement figure out what's going on, but even that has had no results.
You can read more about this in the New York Times and the most recent update we could locate at Yahoo! Finance. We'll be keeping an eye on this story to see if there are any more developments!
Follow us online: