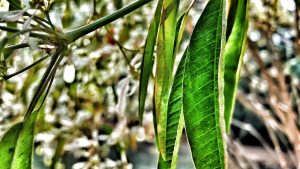 An EU inventor has come up with a way to craft a chandelier with algae to clean the air while it lights the room.
The chandelier has glass leaves containing algae, which can help to process carbon dioxide and produce oxygen. It's also absolutely stunning, blending science and art.
You can see the chandelier and read more about it here!
Follow us online: