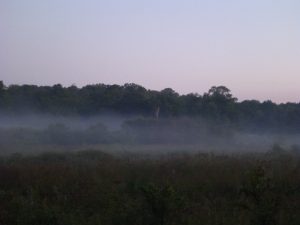 Three MSJ alumni have netted a total of four slots on the preliminary ballot for the Stoker Award!
For short fiction, two of our alumni made the list:
Kiste, Gwendolyn – "The Eight People Who Murdered Me (Excerpt from Lucy Westenra's Diary)" (Nightmare Magazine, Nov. 2019, Issue 86)
White, Gordon B. – "Birds of Passage" (Twice-Told: A Collection of Doubles) (Chthonic Matter)
Gwendolyn Kiste also received a slot for short non-fiction, with Magic, Madness, and Women Who Creep: The Power of Individuality in the Work of Charlotte Perkins Gilman (Vastarien: A Literary Journal, Vol. 2, Issue 1).
And finally, in the poetry collection category, Deborah L. Davitt received a slot for her collection, The Gates of Never (Finishing Line Press).
While this is only the preliminary list, we're still proud of our alumni for this honor! Here's hoping to see their names again when the final ballot comes out!
Follow us online: