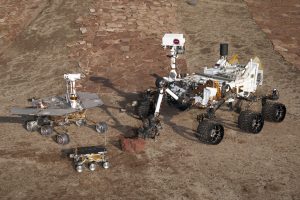 While the current Mars rover, Opportunity, has wound down, NASA plans to dispatch another rover to Mars, and they're looking for help with a name for this rover!
Kids from K-12 can submit an essay with their suggestion for what the rover should be named. The entries will be judged, followed by a poll to pick between the top entries, and then naming the new rover.
If there's a school-aged kid in your life who would like to help name the Mars rover, you can check out the contest here!
Follow us online: