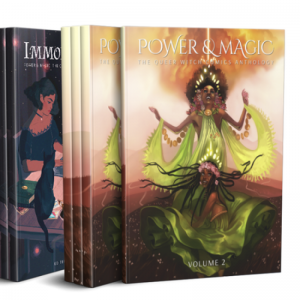 Last year, we found Heartwood on Kickstarter and loved it. This year, the same creators are back with Power & Magic volume 2, a comics anthology of young adult queer witches of color!
The Kickstarter creator and the artists and authors involved with this project are described as "26 creators of color, all women or woman-aligned and all extraordinary"! And from the teaser photos in the Kickstarter, it looks like this will be another wonderful anthology of comics!
Check out their Kickstarter before it ends on November 9.
Follow us online: