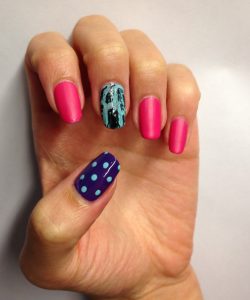 One young scientist is using her love of nail art as a way to bring science to other young women and folks who are interested in nail art.
Luisa Torres' interest in nail art started separate from her interest in science, but when looking for a good way to communicate science to the masses, she realized that she could combine her two interests, using a unique medium to talk about science. Now she uses her platform to talk about the science she's working, to show off her designs, and to show people what a scientist today looks like. Gone are the days of only stuffy old men in lab coats; today's scientists can be anyone!
To learn more about Luisa or to follow her nail art endeavors, check out this article!
Follow us online: