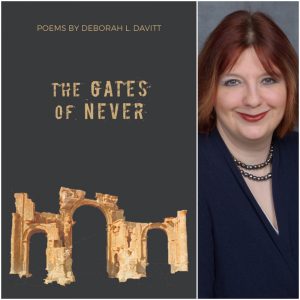 MSJ alum Deborah L. Davitt has a collection of her speculative fiction poetry coming out from Finishing Line Press on October 11th titled The Gates of Never, which you can pre-order now!
If you're in the Cambridge, Massachusetts, area, MSJ alum Valerie Lute is teaching a class on Writing the Strange through the Cambridge Center for Adult Education, which begins on September 18th.
MSJ alum Rick Tobin is using his metaphyscial experiences to create a podcast about metaphysics, called The Next Room.
Follow us online: