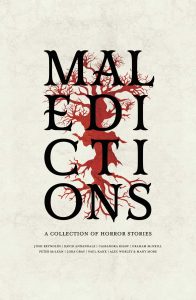 We've got a couple of Mad Scientist Journal alumni with horror short stories of note.
Author J. C. Stearns is among the authors with a story from the dark side of the Warhammer universe in a forthcoming anthology, Maledictions, which is due out in early April.
Author Steve Toase has two stories that made the final table of contents for Ellen Datlow's The Best Horror of the Year: Volume 11, which is a huge honor! You can find both "The Jaws of Ouroboros" and "Split Chain Stitch" in this prestigious collection, due out in September.
Follow us online: