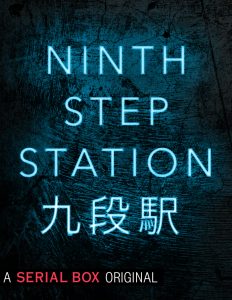 Our MSJ alum have been up to all sorts of interesting projects recently!
Curtis C. Chen is part of a team of four authors writing Ninth Step Station, a serial story with weekly episodes about police detectives in a future Tokyo.
Paul Crenshaw has recently published his book of creative non-fiction essays, This One Will Hurt You, with The Ohio State University Press.
M. Kelly Peach published a creative non-fiction essay called "Mea Culpa of an Absent Father" at Entropy Mag.
Two MSJ alum have stories forthcoming in two of the Zombies Need Brains anthologies. "Neurons Lost and Found" by Christine Lucas will appear in the Temporally Deactivated collection, and "Cracks in the Road" by Patrick Hurley will appear in the Portals collection.
Follow us online: