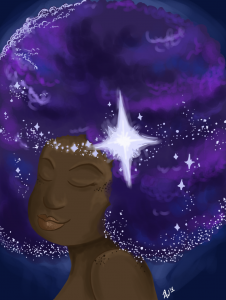 Our final featured interior artist for I Didn't Break the Lamp: Historical Accounts of Imaginary Acquaintances is Ariel Alian Wilson. Ariel is someone Jeremy has known for a very, very long time, and she's been an artist nearly all that time. She has done a number of pieces for our previous Kickstarter interior art, and she's also the artist for our EXTREMELY popular Autumn 2016 MSJ quarterly cover, with the mad scientist cat.
Here are a few of our favorite pieces by Ariel Alian Wilson!
"An Afternoon with Odessa Malko" by Emma Whitehall
"Your Star" by Daniel Hudon (pictured at left)
"S. D. Evo" by Domenic diCiacca
"Escapement, or the Contemporary Coppelius" by Judith Field
If you like Ariel's style, you're likely to enjoy what she comes up with for I Didn't Break the Lamp! Also, don't forget that if you back our Kickstarter and our Patreon, you'll get a set of postcards featuring all of the interior art pieces!
Follow us online: