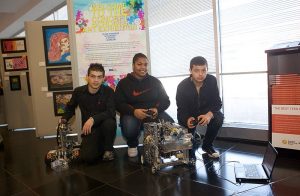 If you know a teen who's interested in science, or even one who's not as interested as they might be, you should check out the Teen Science Cafe to see if there's one near you!
The Teen Science Cafe is a spin-off of a program for adults, but enterprising folks decided to branch out and offer this same neat program to younger people. In this program, teens meet with scientists for food and hands-on science activities. The program is meant for both science nerds and non-science teens alike.
This program is within the United States, but the original science cafe for adults stemmed from a program begun in London, so there's a good chance that teens outside of the United States might be able to find something similar where they live!
Follow us online: