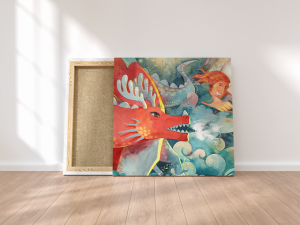 We love sharing books with our niblings (nieces and nephews, whether by blood or friendship), so we're delighted to see what looks to be a neat book on Kickstarter: The Knight and the Dragon. Written by Torrance Hu and illustrated with gorgeous watercolors Tien Tran, this book looks like it will be a great book for kids and adults alike to share and enjoy.
Author Hu says, in his introduction to this book: "I want to let the world know that people who are different from you are not bad people. You shouldn't judge before you even get to know them. Bringing love to the world has been important. The knight doesn't always have to get married to the princess. Love is meant for everyone. So I wrote a story for everyone, from little kids to adults because we all deserve love."
Sounds like a great book to us!
Follow us online: