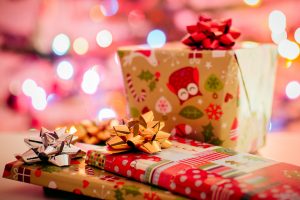 Christmas is approaching rapidly, but if you've been holding off on buying a gift for the mad scientist in your life, it might not be too late!
Though this list on Gizmodo is a few years old, there are still some cool ideas for gifts for mad scientists. And since some of them are digital gifts, you can still get those in time for Christmas Eve or Christmas Day gifting!
If your mad scientist is more inclined toward reading, you could buy them an ebook of an issue or several issues of Mad Scientist Journal, of course. You can find links to ebook retailers for all of the quarterly issues of Mad Scientist Journal at DefCon One Publishing. Or, if you'd rather get them a subscription, there are both ebook and print book options via the Mad Scientist Journal Patreon!
Follow us online: