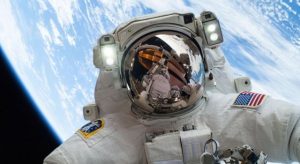 Did you have dreams of being an astronaut that never came true? Did you want to go to Space Camp, but that wasn't in the cards?
Did you know that it's not too late for the latter, even if you're an adult?
The same folks that offer Space Camp for kids and teens has two programs that might be of interest. Adult Space Academy is a weekend-long program for adults to experience some of the excitement of Space Camp and being an astronaut. You get to participate in hands-on, interactive space missions, while also working on design, experimentation, and teambuilding activities.
If you've got kids who share your interest in space, there's also Family Space Camp, which is also a weekend-long program designed for at least one adult and one child working together on tasks similar to those done at Space Camp and Adult Space Academy.
Follow us online: