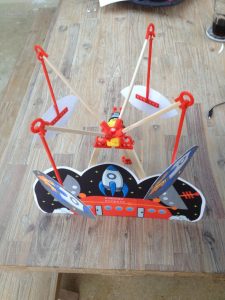 Do you want to build a robot? (It doesn't have to be a robot.)
Check out the Kickstarter for Redbot, which offers computer controlled model kits. It's a great way to learn about programming for kids and adults. The models require only glue to put together, and the programming is done on free software, which is capable of elements such as loop, variables, if then statements, inputs, outputs, and algorithms.
If the campaign funds, the kits should be available in time for the holidays, making this a fun science-oriented gift to consider!
Follow us online: