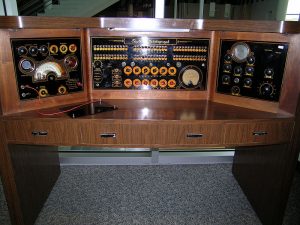 If you're interested in seeing some really strange pseudoscience, head to the Science Museum of Minnesota to check out their exhibits on quackery and medical frauds.
For the most part filled with "miracle cures" with no basis in science, this museum began as a small exhibit in a Minneapolis mall, but has since been moved to the Science Museum of Minnesota. According to Atlas Obscura: "Exhibits on display include a phrenological machine that gauges personality by measuring the size of bumps on the head, a foot-powered breast enlarger, and glasses and soap products designed for weight-loss."
X-ray machines were also popular devices for solving life's problems, like unwanted hair or not being sure if your shoes fit. Of course, the radiation they emitted had foreseeable side effects, or at least side effects that we know about today.
To learn more about this exhibit of "what the human mind has devised to cure itself without the benefit of either scientific method or common sense," check out this article at Atlas Obscura!
Follow us online: