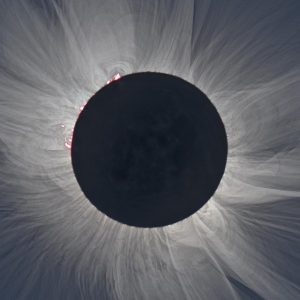 Did you miss the eclipse on Monday? The good news is that you don't have to wait long until the next total solar eclipse. There will be another in 2024.
What's strange about the next eclipse, though, is that while the path of totality moves from the southwest to the northeast in 2024 (as opposed to from the northwest to the southeast in 2017), there is a swath of the United States that will be in the path of totality yet again!
Parts of Missouri, Illinois, and Kentucky that were in the path of totality for Monday's eclipse, including Cape Girardeau, Missouri; Carbondale, Illinois; and Paducah, Kentucky, will once again get to witness the total eclipse in 2024.
It's probably not too early to start making plans for a visit to these areas if you want to be in the path of totality in 2024. Based on some of the news articles about the 2017 eclipse (here and here), it's very likely that even more people will attempt to make the journey to this part of the Midwest in 2024. And, as a bonus, the 2024 eclipse happens in April, so you won't have to deal with the sweltering Midwestern heat the next time!
Southern Illinois University Carbondale is already preparing for the 2024 eclipse–just a little over 2,400 days from now!
Follow us online: