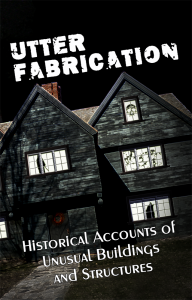 Mad Scientist Journal is running a Kickstarter for our fourth anthology! This year, it's Utter Fabrication: Historical Accounts of Unusual Buildings and Structures. We want to create a collection of stories about haunted houses and other weird places, told from the perspective of people who have encountered these locations.
We will be opening to submissions after we've reached our funding goal, or at the beginning of March. If you've got something in mind that you'd like to send us, please share this Kickstarter far and wide so that you'll have the opportunity to submit it!
Check out Utter Fabrication here!
Follow us online: