Holy doodle! Barring shenanigans, we hit our funding goal! And we have a week left? Could we hit a stretch goal? With a title involving the word "Selfies," we're hoping to include some extra art in this book. We didn't include it in our base funding, because we tried to set our goal as modest as possible.
If we hit $3,500, we will be able to include art!
The first stretch goal will allow us to do six pieces of art AND send a set of post cards featuring that art to backers who pledge at $30 or higher. We have four artists that have agreed to do pieces for us if we hit our stretch goal, and are open to taking art from other artists. We just wanted to secure some artists to show our aesthetic for this book.
The first of the artists we've invited along on this madcap ride is Luke Spooner.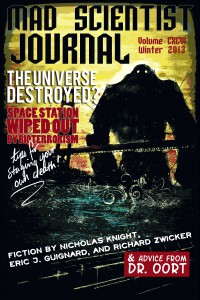 Luke has done a lot of illustrations for us over the years, and did the cover art we have featured with this Kickstarter. He brings a dark and grungy feel to all of his work, and we love  him for it.
His art is so dark that we were surprised to discover that he also does children's books. Not only that, but he's won awards for it! Several of his books won the IJOCS Outstanding Books Award.
Over the next week we'll showcase other artists we're hoping to involve if we meet our stretch goal!
Follow us online: