An essay by Doctor Timothy Straznovic, as provided by David Ferris
Art by Dawn Vogel
---
It's the same old story: scientist cannot find love (or is sterile), scientist seeks progeny, scientist creates life using crimes against nature, and lives happily ever after with his new son/daughter/slave. Some of us take the nice, predictable route, and build ourselves a robot. But what about the more adventurous of us?
The real classic in this field is the resurrection of corpses. Simply find your nearest graveyard, dig up a few bodies, stitch them together, and wait for a convenient lightning bolt. But is this really the best way to go about it? This method leaves so much to chance that it can result in tragedies such as burnt body parts (Killpatrick, 2004), lobotomy (Andronostav, 1929), and the classic fault, a genuine sense of entitlement (Frankenstein, 1818). As seen in Dr. Victor Frankenstein's seminal work, "Life, or: How I Learned to Stop Worrying and Hunt the Monster" (1820), we see that if performed incorrectly, the "lightning bolt method" can result in unfortunate results for all involved.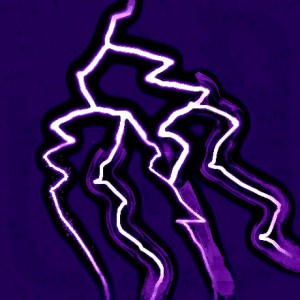 ---
To read the rest of this story, check out the Mad Scientist Journal: Summer 2013 collection.
---
Doctor Timothy Straznovic is a tenuous professor of Biodeadical Engineering at Painbridge University. He has previously held positions at Pale, Axeford, and the Masochistic Institute of Technology. In his spare time, Timothy enjoys long walks on the beach, short walks on the beach, and middle-of-the-range walks on the beach. Timothy lives with his wife, Eris, his son, Gregory, and his 327 undead revenants, all of which respond to either Archibald, Wilfred, or Martha.
---
David Ferris is an undergraduate Electrical Engineering/Mathematics student at the University of Newcastle, Australia. He has a website at http://randomini.com/ which has not been updated in pretty much forever. This is the first writing piece he's ever gotten published. Besides, like, one or two things, but those were years ago. Like, waaaaaay back in school. And they were TERRIBLE, let me tell you what. Spelling and grammar mistakes EVERYWHERE. He hasn't really gotten that much better, to be honest. This is pretty terrible stuff.
---
Dawn Vogel has been published as a short fiction author and an editor of both fiction and non-fiction. Although art is not her strongest suit, she's happy to contribute occasional art to Mad Scientist Journal. By day, she edits reports for and manages an office of historians and archaeologists. In her alleged spare time, she runs a craft business and tries to find time for writing. She lives in Seattle with her awesome husband (and fellow author), Jeremy Zimmerman, and their herd of cats. For more of Dawn's work visit http://historythatneverwas.com/
Follow us online: